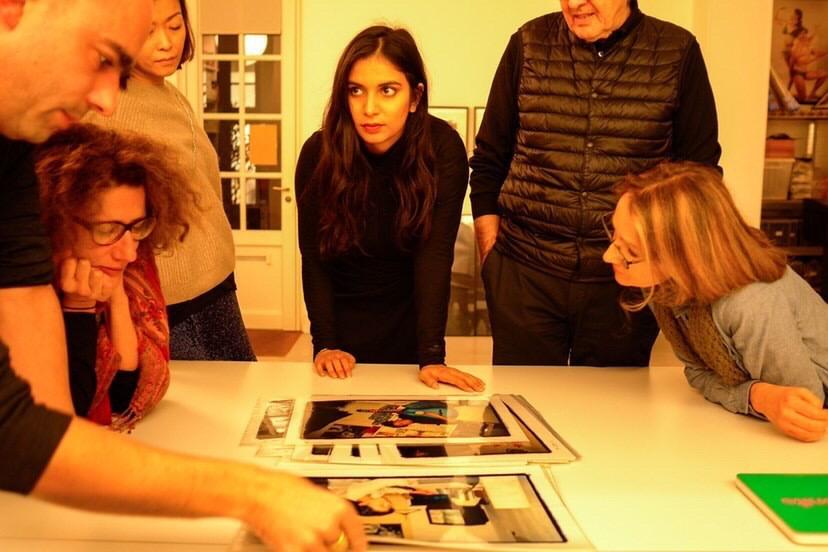 "The world's your stage" is what I used to tell my children . Today as my daughter Manavi walked the red carpet at Cannes 2021 as a stylist and creative director; it seemed that my prophecy had come true. She slayed the red carpet for the looks she created for the lovely model and actor Nidhi Sunil.  Nidhi looked better than the best and the simple, elegant looks worked with her personality and showcased that she is an intelligent human being as well. This last bit is most important as we showcase and project women – their  femininity and beauty  along with their personality and intelligence. For me , this was the biggest achievement for Manavi!
I am proud of the woman that Manavi is today and the contributions she is making in her field of work and for women. I am particularly impressed by Nidhi Sunil- a former environmental lawyer, living in New York . Nidhi supports the Invisible Girl Project and has spoken up about colourism and gendercide within Indian culture. Nidhi is beautiful inside and out and I admire and appreciate that she is giving voice to issues which are important and making a difference.  And I'm so glad that my Manavi  was selected in a  fierce global competition to do her styling for the prestigious Cannes film festival.
Manavi- I'm proud that you have grown to be such a good person and a crack professional and I'm even more proud to tell the world that I'm your mother. Go forth, young lady, the world's stage awaits you for more conquests. I know they will come.